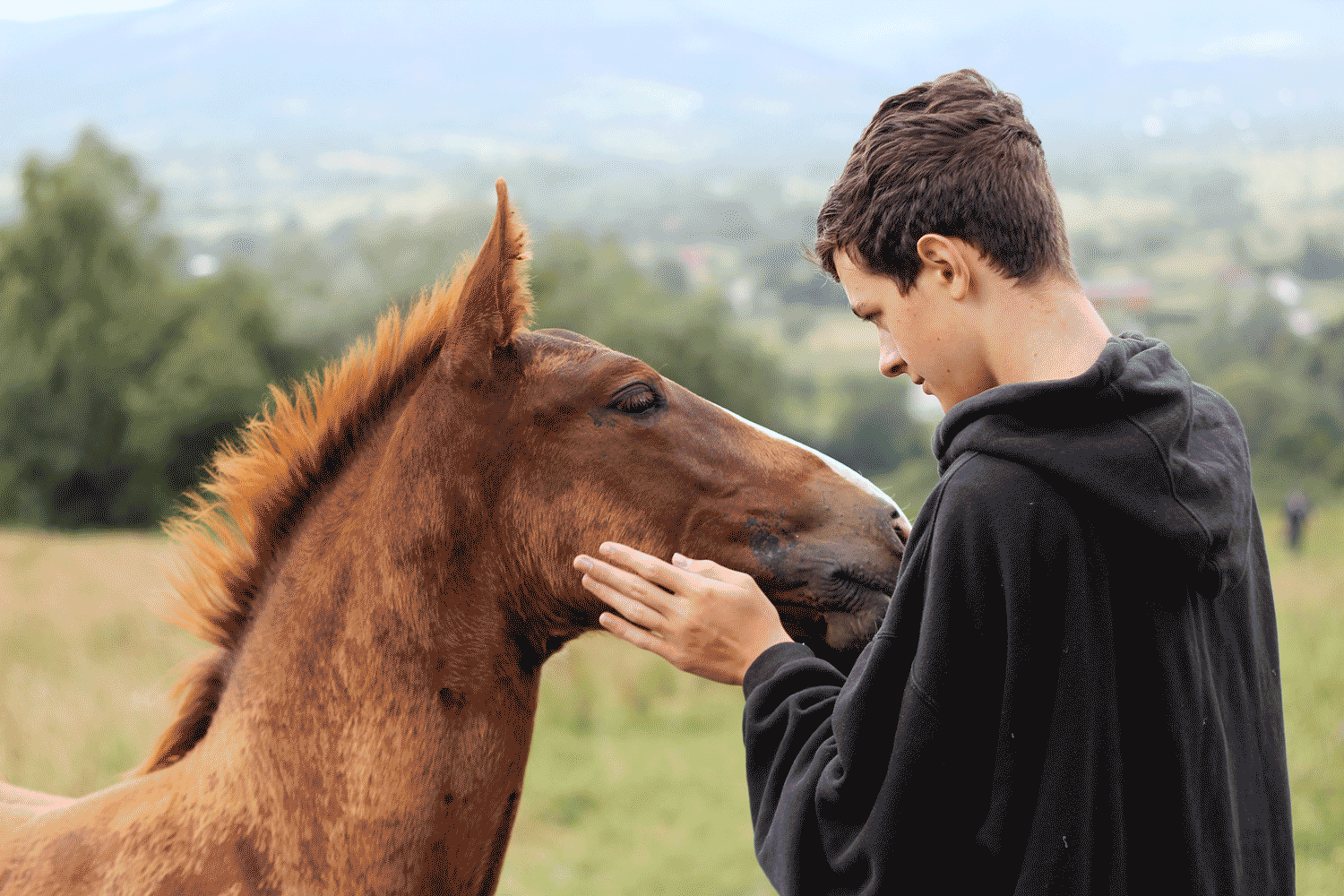 EACP is an abbreviation for Equine Assisted Clinical Psychology, a method of treatment for mental health issues and conditions that includes the use of horse therapy.
Animal assisted therapy is not new, and many individuals find it easier to interact with and relate to animals than they do with humans. Horses are an ideal candidate for this kind of therapy due to their nature.
Horses are mirrors of human emotion and feelings, reflecting back the emotions that humans express in their own responses and behaviour. Because horses do not judge, the responses are pure and can be seen an analysed by an experienced clinical team, as well as providing immediate feedback for the individual receiving the equine therapy.
EACP helps people with mental health problems to build a relationship with a powerful and majestic animal, combining aspects of CBT (cognitive behavioural therapy), psychotherapy, and clinical psychology, to allow the individual to work out their own solutions to problems.
This enhances their confidence while building respect for others. Many issues are caused by the separation between "I" and "we", and by closing the gap through building a complete relationship with an equine therapy animal, true progress can be built on new, strong foundations.
Using a therapist for children in a traditional room-based manner will not be effective for everyone, whereas an outdoor environment, surrounded by the beauty of nature, will facilitate much greater chances of change.
Horse therapy is not a replacement for a child therapist – indeed, it is complementary to many other therapies. It does, however, draw out responses and true behaviours that other situations may not allow.
EACP is a safe and rewarding experience for all who are involved. No mounted sessions are required, as the focus is on building relationships rather than being able to ride a horse.